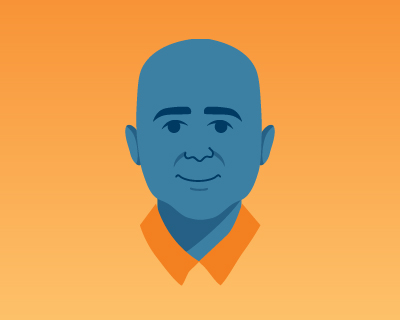 Employee Satisfaction, Growth & Retention All Start with Insanely Great Leadership
A company's performance can't be driven by simply setting goals or measuring KPIs. It's leaders who play the most pivotal role in driving an organization's success because a good leader can be a key reason why an employee joins, stays at or leaves a company. Below are a few strategies that I have found to be vital in establishing a work environment where employees thrive:
1. Cultivate a culture of accountability:
Recognizing that mistakes are an inevitable part of the development process fosters a learning-oriented environment rather than one solely focused on results. Encouraging employees to acknowledge their errors and learn from them not only enables them to feel like they can try new or hard things, but also helps boost employee satisfaction and confidence. #BeBold
2. Lead by example:
By taking the time to walk your employees through your thought process and actions for a project or challenge, they're able to quickly learn what to do. Especially if it's their first time, they can benefit from your experience and expertise. It also connects you more to your team, which leads to trust, engagement and high performance. #BeConnected
3. Instill a forward-focused vision:
Don't just give employees tasks or projects to complete. Constantly reinforce what the company's goals are and how their work makes a difference. Empower employees to make decisions in their day-to-day work by helping them think about the company's—and their own—long-term success. Create a vision, articulate it regularly and share updates on the progress to achieving it. This will allow them to stay committed and focused on accomplishing sustainable growth. #BeRelentless
As a leader, it's our responsibility to support our people to reach their full potential. That's what most positively impacts the overall success of an organization. And most of all, have integrity in every action. #BeTrue
What are some leadership strategies that work for you? Let's connect.
Thank you for filling out our form.
By creating an account to access our gated information, you agree that you may receive communications from Alorica Inc., including its affiliates and subsidiaries, such as newsletters, special offers, and account reminders and updates. You also understand that you can remove yourself from these communications by clicking the "Unsubscribe" link in the footer of the actual email.