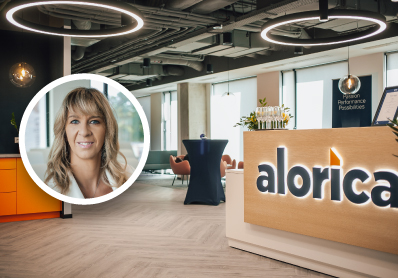 Alorica Poland: The Fusion of Global Expertise and Local Flavor
The bustling city of Łódź, characterized by its magnificent Art Nouveau architecture, vibrant culture, and a legacy of intellectual prowess, recently became home to Alorica's newest global expansion. As the Site Director for this stunning Polish location, I am both honored and thrilled to share our journey and the synergy of international practices with a local touch that Alorica Poland promises.
Diving into the Polish Potential
Łódź has always been a hub of innovation, diversity, and growth. Alorica's decision to set foot here wasn't just driven by geographical significance or economic feasibility but the city's heartbeat—its people. Recognizing Łódź's immense potential, we endeavor to harness the city's skilled workforce, offering them a platform where they can merge global practices with the local essence.
Our expansive office, nestled in the REACT building close to Galeria Lodzka, isn't just a corporate space but rather a symbol of Alorica's commitment to the Polish community. This strategic location reflects our aspirations to tap into Łódź's rich talent pool, catering to diverse clientele needs and providing top-notch customer experience solutions.
Blending Global with Local: A Unique Alorica Recipe
As a member of the team, I've always admired Alorica's ability to adapt and integrate. While we bring a global perspective, our heart remains local. Łódź offers a perfect backdrop to script a tale where global CX expertise intertwines with local dynamism.
At Alorica Poland, we're not just creating job opportunities but fostering an ecosystem where ideas flourish, individual contributions matter, and professional growth is intertwined with personal well-being. We are curating a space that's both globally insightful and regionally connected.
Charting the Path Ahead
Alorica Poland's vision is clear: to offer the finest customer experience solutions, blending the company's proven strategies with the vibrant Polish culture and deep skill set. Our focus isn't just on business outcomes but on the journey, the experiences, and the stories we craft along the way. With the rich multicultural tapestry that Łódź brings, combined with Alorica's innovative strategies, our journey promises to be transformative.
In the heart of Łódź, as we embark on this exciting chapter, I invite you to be a part of our narrative. Whether you're a business seeking unparalleled customer experience solutions or a professional yearning for a fulfilling career, Alorica Poland is where your search culminates.
Welcome to Alorica Poland, where your dreams, aspirations, and expertise will find a global stage! We're thrilled to showcase the brilliance that Łódź and its people bring to the table.
Thank you for filling out our form.
By creating an account to access our gated information, you agree that you may receive communications from Alorica Inc., including its affiliates and subsidiaries, such as newsletters, special offers, and account reminders and updates. You also understand that you can remove yourself from these communications by clicking the "Unsubscribe" link in the footer of the actual email.