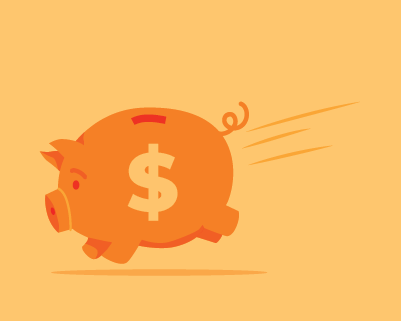 Back it up! Mitigate risk, eliminate cash flow disruptions—and make sure your portfolios continue to perform!
It's been nearly 100 years since the Great Depression—the last time we've seen economic numbers like this. As a result of the COVID-19 pandemic, unemployment has ballooned from 3% to nearly 20%— and we anticipate increased delinquency rates and losses for the remainder of 2020.
Now is the time to ensure you have a back-up loan servicer in place—one that is prepared for whatever the economy throws at it. As issuers struggle with the performance of their assets, it's more imperative than ever to safeguard continuity of service, attention to detail and a positive , ongoing customer relationship.
When selecting a servicing partner, there's a lot at stake. Be sure to consider:
Past Experience

Look for tenured, Financial Solutions experts with a track record of success in servicing loans, and a proven model for transitioning portfolios efficiently and with minimal interruption. Alorica's Loan Servicing subsidiary, SST, has over 25 years' experience helping clients manage and transition their portfolios

Technology

Make sure your back-up servicer has deployed the latest technologies for managing the portfolio ; advanced dialing capabilities, SMS, e-mail and c hat—along with multiple options for payments—are just a few of the features you should look for.

Core Compliance

Our Compliance Department is one of the largest in the industry, and manages all related issues at the corporate level—as well as in our contact centers.

Geo Diversity

Market uncertainty (politics, economics, pandemics, etc.) underscores the need for balanced delivery locations, in order to maintain business continuity and an encouraging customer experience. Alorica has a footprint of more than 100 locations in 14 countries—including over 50 sites in the US.

Ramping Capabilities

The ability to staff quickly is paramount when time is of the essence. We can onboard hundreds of team members the mome nt you need them.

Diverse Delivery Models

Brick-and-mortar

and

work-from home operations let you leverage talent from wherever they happen to live.
NOT EVERY BACK-UP IS CREATED EQUAL—KNOW WHAT KIND OF SERVICING YOU NEED! Be prepared with the appropriate level of back–up in place
HOT Back-Up

Appropriate when the underlying business is

a

n

on

going concern

; w

hen

a Hot Back

-

up is in place, your back

-

up servicer should be prepared to

step in within 15 days or less.

Typically, this means the

backup

servicer is receiving daily files and has

done a complete test upload and validation of the loan file within the last 45 days.

Additionally, all preparation steps such as establishment of trust accounts and system programming will have been completed.


WARM Back-Up

Appropriate for most

stable organizations

; w

hen a Warm Back

-

up is in place, your back

-

up servicer should be prepared to transition the portfolio within

30 to 60 days

,

depending on the complexity of the business. Typically

,

this means that

data files have been mapped, due diligence has been performed and files are being received weekly at a mini

mum. Under certain circumstances

(

such as businesses where payments are accepted in

-

person

)

,

it is suggested that

a detailed transition plan

be developed

—

including

how to ensure no interruption to payment flow.
There's certainly a lot to consider, and Alorica is here to help you make sense of it all. Learn More about Alorica's entire Financial Solutions portfolio and SST's Loan Servicing capabilities—and get ready to be ready!
Thank you for filling out our form.
By creating an account to access our gated information, you agree that you may receive communications from Alorica Inc., including its affiliates and subsidiaries, such as newsletters, special offers, and account reminders and updates. You also understand that you can remove yourself from these communications by clicking the "Unsubscribe" link in the footer of the actual email.