As state and local governments are issuing orders to stay home, companies across the globe are turning to business continuity plans that embrace work-at-home as a steady state solution.
Download our infographic, gain insight into current and future trends and discover why maintaining business continuity with Work-at-Home operations during COVID-19 is critical.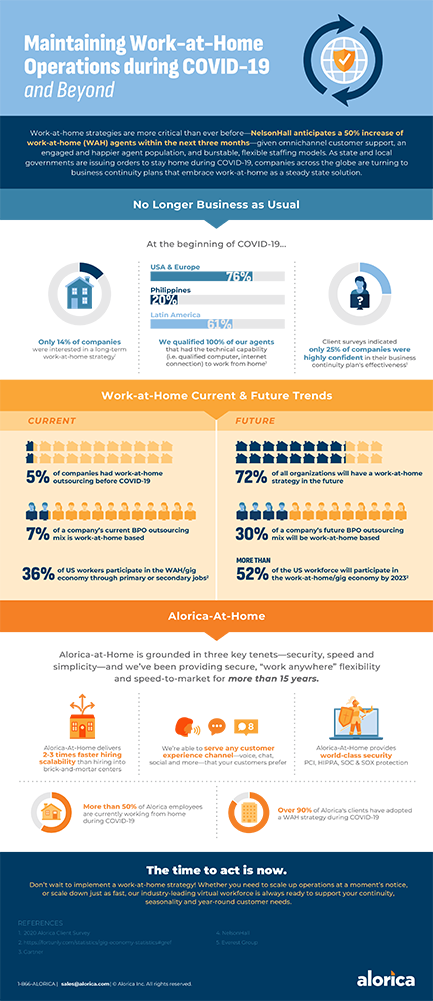 Call us today at 1-866-ALORICA, and let's talk about putting Alorica Anywhere to work for you.
Thank you for filling out our form.
By creating an account to access our gated information, you agree that you may receive communications from Alorica Inc., including its affiliates and subsidiaries, such as newsletters, special offers, and account reminders and updates. You also understand that you can remove yourself from these communications by clicking the "Unsubscribe" link in the footer of the actual email.