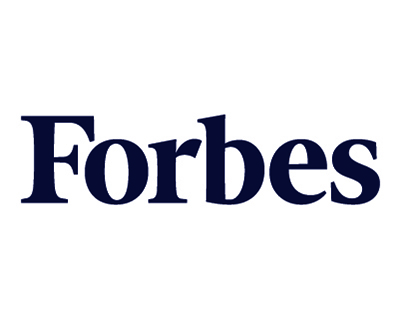 Trust And Safety For CX: Be Aware Of What To Beware
Authored by Colson Hillier, Chief Marketing Officer | Reposted from Forbes
Broad-reaching cyberattacks, data breaches and identity theft are among the increasingly growing risks to corporate reputation, brand equity and customer retention. However, ensuring trust and safety for both brands and consumers goes beyond protecting against these bad actors. Sometimes, it can come in the form of misinformation, abusive content, or a hack from a video or bot.
According to Forrester's U.S. 2023 Customer Experience Index, a mere 6% of brands reported significant improvement in 2023 despite 80% of business leaders recognizing the importance of enhancing CX. Despite the investments and commitments brands make to creating quality CX, leaders too often miss critical engagement points in the customer journey, failing to manage the risks and opportunities of reaching their customer base.
Instilling and maintaining a trustworthy, safe and engaging customer experience (CX) along each step of the journey with your brand can help pay dividends in terms of brand loyalty, share of wallet, lifetime value and building trust. One misstep in CX and all those dollars spent in related areas are wasted.
Today's CX Challenges And Trends
Even companies that already understand the value of curating a seamless, consistent customer journey across all touchpoints and platforms are facing new, evolving challenges and opportunities. Among the most pressing are the following trends.
Proliferation And Fragmentation Of Social Platforms
As of 2022, the U.S. has the third-largest social media audience worldwide, behind China and India; today, it is home to more than 302 million users at a penetration rate of 90%. Social media's meteoric rise has ushered in a new era of customer engagement, where brands are expected to be present and responsive on various social networks.
From Facebook and X (formerly Twitter) to Twitch and Discord, customers now expect a rapid response to queries and complaints made on their favorite platforms. Social media has been transformational in CX, not just for adding a new channel to the customer journey but also for changing customer support from a one-to-one communication model to a one-to-many engagement approach. However, it raises the stakes of engaging customers in an authentic, timely and effective way through this medium.
To adapt to this new model, brands should have clear policies and guidelines for their social media presence. This requires a clear understanding of each popular social platform and how its customers use them, acknowledging that there may be a significant generational divide. For example, almost 40% of Gen Z use TikTok and Instagram as their search engines over Google. Brands must consider the reputation and reliability of the social platforms they use and ensure they align with their overall social strategy, as association with a platform that showcases controversial content can negatively impact their image.
User-Generated Content
Most content on the top social media platforms is user-generated. The beauty of user-generated content is that it enables brands to connect with their customers and prospects in a personal and creative way. Furthermore, satisfied customers are the best possible brand advocates for future customers, as there is power in community validation and endorsements.
The ugly side of user-generated content is that it can be a vehicle for misinformation and negative spamming. Social platforms often struggle with moderating content effectively. Consequently, the lack of control over user-generated content on some platforms poses real risks to businesses.
Brands can address this concern in a few ways before negative brand experiences become amplified. It's important to closely monitor and "listen" on these platforms. Be prepared for different scenarios and respond in real time to build trust. When responding or interacting with those who are sharing negative user-generated content, it's critical to be authentic and helpful by acknowledging the situation and providing various options to resolve issues while demonstrating empathy. Brands can also work with CX solution providers to further handle these issues. Look for providers that have experience with trust and safety services.
Generative AI
Advanced technologies are changing the way businesses can put out content and interact with customers. The benefit of artificial intelligence (AI) and machine learning in CX is that they can help create better, more efficient customer service models. If implemented correctly, these models can help brands deliver a faster, easier, and more personalized customer journey at scale.
Despite all the promise, there are some drawbacks with these technologies. For example, most AI solutions cannot catch or decipher every social media engagement. Generative AI models, such as deep learning models used for text or image generation, can often fall victim to digital hallucinations, where the AI generates outputs that seem untethered from reality.
In addition, these technologies create the conditions for bad actors to thrive. Whether that is in the form of deepfakes made possible by AI's ability to replicate a voice, or through malicious coding that allows hacking into systems. Generative AI has the potential to revolutionize customer service as we know it, but it necessitates human intervention.
How To Stay Ahead Of The Curve
Companies that leverage AI for good but aren't over-reliant on the technology will be best positioned to navigate the new landscape. Balance will be key. That means that user-generated content is encouraged and supported but also vigilantly monitored and safeguarded.
CX teams have to be prepared to respond and resolve issues no matter the time or platform. To do this effectively, companies can consult with CX experts to monitor and manage at scale, implement best practices and identify gaps as well as train models.
The growing ubiquity of digital platforms, always-on connected commerce, user-generated content and generative AI create an ever-expanding array of brand risks. Alongside these potential threats, technology advances also open the door to new opportunities for enhanced consumer engagement, rooted in a deep understanding of the changing nature of the customer journey, and a proactive approach to trust and safety. When it comes to best-in-class CX, one size does not fit all. A custom approach that is flexible enough to evolve with rapidly changing consumer expectations is critical to brand success.