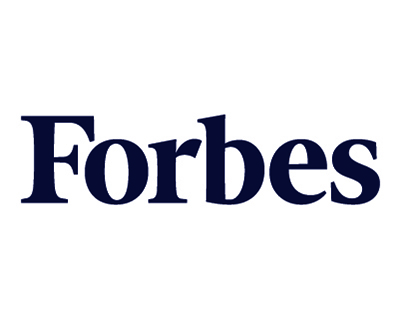 Where To Start With Generative AI & The Customer Experience
Reposted from Forbes.
Generative AI has the potential to transform many aspects of business operations, from product development to supply chain management. With leading brands beginning to deploy generative AI in the enterprise setting, customer service has emerged as a key testing ground, which shouldn't be much of a surprise. As the sector with "one of the highest adoption rates of AI technologies," the customer experience (CX) industry is no stranger to AI. According to a 2022 Gartner survey, 54% of its 50 respondents indicated they have started to implement AI for customer-facing applications.
While chatbots and virtual assistants have become a staple of modern CX, these innovations only scratch the surface of generative AI's future impact on contact centers. Generative AI is well suited to address CX needs not only for its real-time conversational and comprehensive capabilities but also for its ability to analyze big data quickly and in-depth. As companies begin to experiment with generative AI across their operations, they should prioritize two critical areas for these early efforts: enabling agents and data analytics.
But first, it's important to understand the technology.
Generative AI tools, like Open AI's ChatGPT and DALL-E, have generated a lot of buzz because they merge three exciting technologies: chatbots, natural language processing (NLP) and large language models (LLM). The end product is a solution designed to hold intelligent conversations with humans. The "intelligence" behind these new tools surpasses previous iterations of chatbots because they employ machine learning that uses pre-trained data sets. Its responses are detailed and complete and only improves the more it learns. The difference in output will revolutionize the way brands and consumers engage.
But all new technologies come with their challenges. With generative AI, it may seem like an open sandbox without many rules or validation, making data bias and unverified content unavoidable. LLMs still hallucinate—in which, at times, their responses can be nonsensical but in an authoritative manner, making it difficult to question the accuracy of the content. Lack of access to nonpublic information limits the data set, and there are no structured parameters to maintain data integrity. Also, generative AI's responses are more human-like than ever, but they can't replace real humans. It still lacks the empathy and problem-solving that you can only get from people. It can better pinpoint the inquiry or issue as well as the resolution more than any of its AI predecessors, but because it leverages rules and algorithms versus emotions, there's still a void that only humans can fill.
Address the limitations of a near-limitless solution.
Despite being intuitive tools that streamline tasks and ease operational burdens, generative AI can't replace the human touch that is best offered by an experienced hand. If companies decide to simply rely on generic and publicly available models that don't have the safeguards or sophistication to handle knowledge bases and CRM platforms securely in enterprise-level deployments, then they are merely opening themselves up to undue risks. Brands would be doing themselves a favor by partnering with service providers that have the institutional knowledge and expertise to successfully incorporate generative AI tools into their processes, which includes integrating them into core systems, managing accurate and dynamic protocols and product information, and applying business rules to overlay the technology. Also, brands should look into trust and safety services from leading tech and CX providers that have built-in security, governance and confidentiality that they can embed into their generative AI offerings.
And when it comes to delivering the best CX, having a human backstop is essential. So, if a company is exploring a partnership involving generative AI, they should seek a clear vision upfront from the tech vendor and the CX services provider as to how the technology could and would be deployed with humans in the loop. As researchers from Stanford and MIT shared from a recent study: "Our overall findings demonstrate that generative AI working alongside humans can have a significant positive impact on the productivity and retention of individual workers."
Tailor the experience for customers and agents simultaneously.
These capabilities describe the foundation of the ultimate contact center as a service (CCaaS). Now brands can envision a future where they're able to better support CX agents while meeting customer demands more effectively. Companies will also be able to thoroughly examine these customer engagements, synthesize the data, and develop actionable insights much faster and more accurately than ever before. This can radically change customer support interactions in a way that benefits both customers as well as the representatives servicing them, creating fewer frustrating experiences on both sides.
Generative AI is a truly game-changing technology that's not only here for the long run but blazing a trail for CX innovation to come. The best way to harness its full potential is to explore its capabilities, test them and apply the solution to deliver outcomes—right from the front lines.