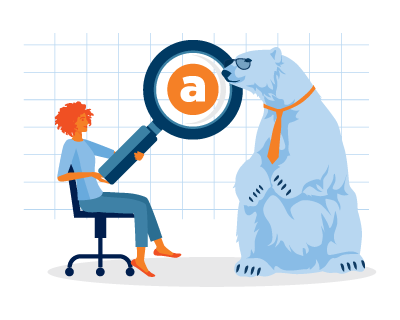 Find Your Best Fit: How to Select a Winning Outsourcing Partner
When it comes to your company's success, you have every reason to be choosy.
And considering companies that provide outstanding CX drive revenues anywhere from 4% to 8% higher in their respective markets—because better experiences drive lasting customer loyalty1 —you want to make sure that you when you choose a CX partner, you're working with the best.
Here are a few elements that make for a great client and provider partnership:
1. Executive Sponsorship and Engagement: A partnership with executive stakeholders – sharing ideas, concerns, needs and expectations – clearing roadblocks and accelerating decisions.


Benefits: With early involvement, as your partner, we can properly identify strategies and solutions, set smart goals and validate/adjust strategies for desired outcomes. Establishing leadership and sharing long-term strategy, leads to a reduction of short-term, reactive projects.

2. Trust and Transparency: Build mutual trust and confidence with transparent sharing of strategies, pain points and data driven decision-making.


Benefits: Provide transparency clients expect and drive the deployment of best practices. Continue to build long term value in the relationship between you and your customers.

3. CX Focus and Investment: Improve and maximize value by through a focus on ROI – investing in sustainable strategies and continuous improvement.


Benefits: With a focus and investment on CX the strategy can build long-term value and sustained improvement. Driving down attrition, poor NPS and agent inconsistency.

4. Culture and Values: A shared commitment to integrity, relentless improvement and immersion of employees into our clients' culture to create 'brand ambassadors'.


Benefits: As an extension of your brand, Alorica is trusted to curate 'moments that matter'.

5. Security & Compliance: No matter what your business is, security and compliance are critical to your CX needs—and that means you need a partner with the right certifications, compliance procedures and industry leadership.


Benefits: PCI, HIPAA, SOC and SOX compliance is key to safeguarding sensitive data—your partner should have all the necessary processes in place to keep your customers and your data safe at all times.

6. Technology: Great partners work with what they've got first, and finding appropriate solutions as partnerships unfold. We make it easy by working with what you have and use our solutions to fill any gaps we encounter.


Benefits: Seamless transitions with either our solutions or your own platforms and systems, ensuring low-to-no disruptions to your existing technology stack.

7. Workforce Optimization: A trusted partner understands the importance of having a truly optimized workforce. With Gig Agents, Work-at-Home, near- shore and off-shore options, we position you to meet your goals without breaking your budget.


Benefits: Partnering with the best BPO yields outsourcing options with an ideal workforce mix without geographical, delivery, or cost constraints.
We've got a real knack for this stuff
When it comes to successful partnerships, Alorica's way ahead of the pack, from our insanely great employee experiences and retention rates to our recognition as a Leader in the Gartner Magic Quadrant year after year. Whether you're focused on market expansion, digital optimization, or engagement—our team will help turn your customers into brand evangelists by exceeding their expectations.
And when you partner with Alorica, our skills are at your service—from our award-winning Alorica Anywhere Work-at-Home-solutions to our superior data security and privacy policies and beyond. Let's get started today…contact us now!
SOURCES
Thank you for filling out our form.
By creating an account to access our gated information, you agree that you may receive communications from Alorica Inc., including its affiliates and subsidiaries, such as newsletters, special offers, and account reminders and updates. You also understand that you can remove yourself from these communications by clicking the "Unsubscribe" link in the footer of the actual email.