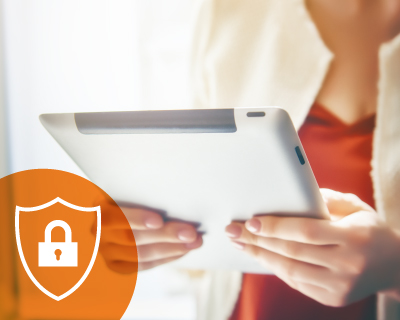 Future of Trust and Safety Blog
The Trust & Safety Professional Organization (TSPA) is a global community of Trust & Safety professionals who develop and enforce principles, policies, and practices to create online standards of behavior and content facilitated by digital technologies. The association is overseen by venerated tech pioneers, legal experts, and professors, including former COOs of Mozilla and Heads of Policy from Pinterest, Facebook, and Twitter.
TPSA offers a comprehensive overview into Trust & Safety, both as an industry and as a practice, including The Future of Trust & Safety, a review of new challenges presented by the continued evolution of technology and the pervasive nature of threats online. In the market overview, the TSPA defines several key areas of focus; as a leading Trust & Safety provider for ~15 years, our perspective offers a seasoned view on these trends.
Increased investments to keep users safe
As detailed by the TPSA, companies have been investing more in Trust & Safety, particularly over the past decade. Industries from nearly every niche are prioritizing online safety, from beefing up security to harnessing AI/NLP technology to streamline multi-media moderation efforts.
For online platforms and eCommerce websites, keeping users safe is a top priority—safeguarding against bad actors, fraud, and malicious content is essential to bottom lines—requiring constant oversight and action in an ever-changing landscape.
Keeping ahead of the curve is essential for successful content moderation, as well as anticipating client needs. Investing heavily in leading-edge technology and top-tier talent, partnering with third-party technology developers, and working with diverse, global Trust & Safety teams gives companies an advantage against online threats.
And we couldn't agree more; our many investments include implementing proprietary and third-party tools to streamline multilingual, multi-media content moderation, speed up collaboration and information flow, and enhance training, coaching, and retention.
But, in our experience, we've found that it's just as important to take care of your frontline content moderators, those intrepid individuals staring down online threats day after day. Caring for our people is a bedrock principle at Alorica; digital, gamified apps and to assess engagement and mood, ongoing wellness coaching and training, as well as anytime access to licensed mental health professionals, keep our content moderators going strong.
Proactive and protective efforts
As bad actors and cybercriminals become increasingly sophisticated, cybersecurity strategies continually evolve to meet new threats. A highlight of the TPSA report is the importance of keeping customers and clients safe online; this requires a deep understanding of the different ways users can be harmed, as well as how they act with online platforms.
Successful Trust & Safety efforts adapt to policy changes, keeping both clients and content moderators up-to-date about what threats are out there—and what can be done about them. We've found deep analytics to be absolutely invaluable for illuminating user behavior, as well as isolating known threats.
To best support the needs and requirements of leading global brands, Alorica's approach relies on a combination of data-driven analytics, a nimble and scalable worldwide workforce, proprietary technology, and training models to ensure content moderation is always accurate, expedient, and based on intent, local context, current events, and community guidelines.
Keeping in lockstep with new legislation and regulations
What's online has been influencing everything from public policy to fashion trends for over a quarter century, and how people communicate in online spaces has become increasingly important to everyone from governments, corporations, and organizations to individuals.
As the TPSA advises, free expression is vital to online communities, but companies and countries often have to grapple with what's said and spread online without existing guidelines, creating new policies quickly because users expect the platforms they use to be safe and secure at all times.
In practice, we've found that it's essential to keep up with corporate policies and regulatory changes, and continually educate all Trust & Safety specialists, including content moderators, as well as proactively prepare for changing requirements.
Ready to learn more?
Visit our Content Moderation solutions page to see how Alorica can help you create Trust & Safety centers of excellence within your business.
Thank you for filling out our form.
By creating an account to access our gated information, you agree that you may receive communications from Alorica Inc., including its affiliates and subsidiaries, such as newsletters, special offers, and account reminders and updates. You also understand that you can remove yourself from these communications by clicking the "Unsubscribe" link in the footer of the actual email.