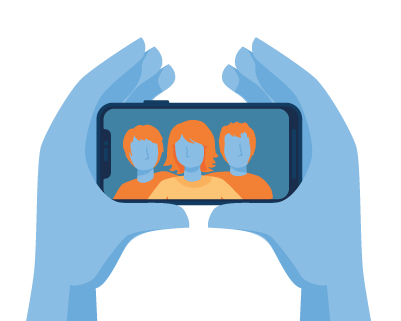 Revenue Generation, Meet Dialer Manager
Get to know the best duo since peanut butter and jelly chocolate.
If you want to generate revenue, you'll want to read on.
When it's time to move beyond the status quo, companies start to explore incorporating revenue generating programs into their client offering. But finding a customizable solution that will generate revenue for your company while meeting your specific metrics and addressing unique challenges can be daunting. We'd recommend starting your search by reading our brochure: MAKING IT RAIN: Enhancing your bottom line with Alorica. Need another reason? It's a faster read than Lord of the Rings.
A major element of our revenue generation solution is the role of the Dialer Manager. Not simply a regular position on the floor, these specialized team members deal with all inbound/outbound data pertaining to your program. They also manage lead lists and create effective dialing strategies – strategies that let us reach the right customers, at the right time, with the right message.
Dialer Managers: Behind the scenes
Generating revenue comes down to dialing strategy and applying research and analytics in such a way that your customers are contacted effectively and efficiently. Strategies are born from knowledgeable interpretation of this analysis, and are tweaked according to program successes and stumbles. In addition to managing the lead lists, the DM applies filters, oversees land line/cell phone allocation, scores agent skills and analyzes historical and interval reporting to identify critical trends.
You know, the easy stuff.
Dialer Managers are uber-important in the revenue generation process, because they are at the heart of improving agent performance and overall customer experience. They also play a large role in compliance – making sure we observe local and federal dialing regulations, splitting up lead lists to conform with cell phone directives and working closely with QA teams to ensure all calls are properly handled and monitored.
Finally, our Dialer Managers are just part of our proprietary sales process, Boost. What's Boost, you ask? Well, you'll just have to read that brochure we told you about. Sorry. You're officially out of excuses.
Thank you for filling out our form.
By creating an account to access our gated information, you agree that you may receive communications from Alorica Inc., including its affiliates and subsidiaries, such as newsletters, special offers, and account reminders and updates. You also understand that you can remove yourself from these communications by clicking the "Unsubscribe" link in the footer of the actual email.