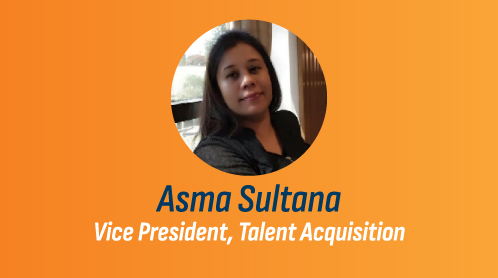 What Makes a Company a Great Place to Work?
The company you work for matters; oftentimes we spend more time working with our colleagues than even seeing our friends and family. As I reflect on my last 20+ years working as a global Talent Acquisition leader, I've come to realize that the concept of an ideal workplace varies greatly from person to person. It hinges on factors like our personal goals, age, interests, location, financial situation and more. Job seekers' preferences can shift daily, but there's one constant thread that unites us. Regardless of our job title or experience level, we all seek out companies that foster a culture of support, growth and inclusion.
While there's no one-size-fits-all way to tell if a company prioritizes its employees, there are a few qualities that all the best companies embody.
A Diverse Workforce
Any company can say DEI (Diversity, Equity & Inclusion) is important to them, but you want to look for employers that can give concrete examples of their commitment. Do they have diverse representation across their workforce? What about within their leadership team? There are many benefits to a strong DEI-focused culture; it allows employees to feel comfortable being themselves and confident to do their best work. According to the McKinsey report Delivering through Diversity, diverse companies attract top talent and have better financial performance. At Alorica, a global CX provider, diversity is in our roots. We are the largest certified minority-owned BPO and as an example, 60% of our workforce is made up of women. In fact, we won an award for our Achievement in Promoting and Developing Women. We are also proud to be awarded as a Top Place to Work by Ragan Awards for our DEI initiatives.

Healthy Work-Life Balance
When you're considering potential employers, work-life balance should be non-negotiable. Achieving a healthy balance between your personal and professional life has a significant impact on your mental and physical well-being. Research from Frontiers Media has shown that when there's a conflict between work and life, it can lead to lower productivity and performance, potentially holding back your career.
At Alorica, we offer a standard five-day work week and organize free health talk sessions as well as health checkup camps. Through our TIDE (Together for Inclusion Diversity and Equity) program, we create a safe and welcoming space for employees to openly and respectfully discuss social issues we face in our communities.

Opportunities for Learning and Growth
There is nothing quite like a workplace that values your growth and development. Whether it is through training programs, new projects or helping another team, finding a company that believes in your potential and is ready to invest in it is key. It opens limitless possibilities in your career, making you more adaptable and versatile. As leaders, we can kickstart this process for future leaders. I take pride in being part of a company that invests in its employees at all levels, whether they are just starting or seasoned leaders. We get the chance to learn new skills through training programs led by experts from around the globe, which makes us more capable of tackling fresh challenges. Over 80% of our management roles last year were filled from internal promotions. That is the result of working for a company that cares about its people and their career journey.

So now you know what to look for, but how do you know what a company's work culture is really like? You can:
Dive into their website to see if their values, mission and activities resonate with you. Ask yourself, 'is this a company (or leader) I'd be proud to work for?
Don't shy away from asking questions during the interview that help YOU decide if you want the job. We love candidates who are clear about their expectations and eager to learn more about our company.
Go check out the work environment. Can you imagine working there? Alorica offers walk-in interviews at our sites so that we can make the hiring process very efficient. We get to know our candidates in person and they get a sense of who we are too!
Thank you for filling out our form.
By creating an account to access our gated information, you agree that you may receive communications from Alorica Inc., including its affiliates and subsidiaries, such as newsletters, special offers, and account reminders and updates. You also understand that you can remove yourself from these communications by clicking the "Unsubscribe" link in the footer of the actual email.