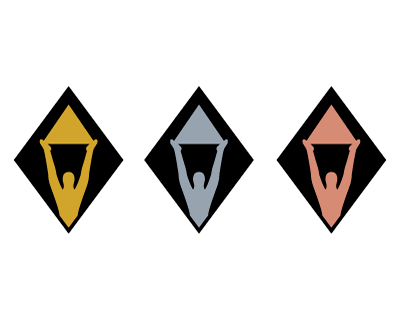 Alorica Wins Three Stevie Awards for Excellence in Customer Service
Global BPO Provider Captures Awards for Consulting Practice of the Year, Training Practice of the Year and Outsourcing Provider of the Year
IRVINE, Calif. – (March 5, 2019) – Celebrating its 20th year in business, Alorica Inc., a global leader in customer experience solutions, announced today it has been recognized for its customer service excellence with three honors at the 13th annual Stevie Awards for Sales & Customer Service, one of the world's leading business awards programs. Alorica earned awards in three categories:
Customer Service or Call Center Consulting Practice of the Year – GOLD – Transitioning employees from an in-house environment to an external services provider can be daunting, but Alorica's unique methodology, which helps navigate cultural expectations, comply with regulations and optimize processes for greater efficiency, aims to achieve mutual success.
Customer Service or Call Center Training Practice of the Year – SILVER – In the contact center environment, change is the only constant. As customers become increasingly tech-savvy and expect greater interaction with, and support from, their favorite brands, it's imperative to develop a workforce that exceeds expectations. Alorica does just that through microlearning, advanced analytics and modern technology.
Contact Center or Customer Service Outsourcing Provider of the Year – BRONZE – Alorica is constantly innovating, questioning and discovering new ways to make lives better. In 2018 we achieved great success as a business including worldwide growth in the U.S., Asia, Latin America and the Caribbean and investments in technology to create more value for clients.
"We're honored to be recognized for our excellence in customer service through the Stevie Awards," said Greg Haller, Chief Operating Officer at Alorica. "As an industry leader in this space, Alorica continues to mine new opportunities to deepen relationships and align client needs with our innovative capabilities. These accolades are a testament to the success we've had in building strategic partnerships that maximize our clients' businesses."
The Stevie Awards for Sales & Customer Service are the world's top honors for customer service, contact center, business development, and sales professionals. The Stevie Awards organization stages seven of the world's leading business awards programs, including the prestigious American Business Awards® and International Business Awards®.
More than 2,700 nominations from organizations in 45 nations of all sizes and in virtually every industry were evaluated in this year's competition. Winners were determined by the average scores of more than 150 professionals worldwide in seven specialized judging committees.
About Alorica
Alorica is a global leader in customer experience solutions. We are made up of more than 100,000 passionate problem solvers who make lives better through positive customer interactions—at every touchpoint—across voice, chat and social. Leveraging innovative technologies—including intelligent automation and a comprehensive analytics suite—we support the world's most respected brands with the talent and resources necessary to create insanely great experiences. Alorica provides a host of world-class services—from customer care to financial solutions and digital services—to clients across industries of all kinds, many of whom are on the Fortune 500. Celebrating our 20th anniversary this year, Alorica contact centers and operation hubs span the globe with 130 locations in 14 countries. To learn more, visit www.Alorica.com.