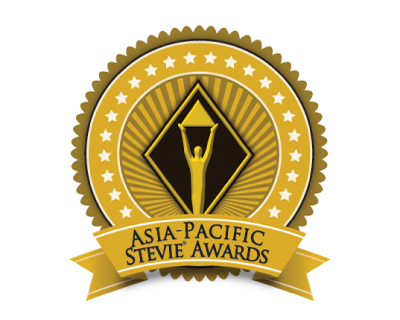 Alorica Wins Two Gold Asia-Pacific Stevie Awards for Employee Experience Excellence
Global Customer Service Provider Earns High Honors for its Learning and Development Programs
IRVINE, Calif. – (May 8, 2019) – Celebrating its 20th year in business, Alorica Inc., a global leader in customer experience solutions, announced today it has been recognized for its learning and development programs, receiving two of the highest honors as part of the sixth annual Asia-Pacific Stevie Awards, one of the world's leading business awards programs.
Alorica achieved Gold designations in two categories:
Award for Innovation in Human Resource: Innovation in Human Resources Management, Planning & Practice – Transitioning thousands of employees from an in-house environment to an external services provider, while providing seamless service to customers through a process known as rebadging, can be challenging. Alorica's unique methodology helps team members navigate cultural expectations, comply with regulations and optimize processes for greater efficiency to achieve mutual success.
Award for Innovation in Human Resource: Innovative Use of Technology in Human Resources – Today's contact center employees expect and deserve modern training tools and learning techniques that meet their needs and pique their interest, such as microlearning and gamification. By closely following industry trends, implementing proven yet unconventional tactics in the workplace and tracking results to discover what works best, Alorica has established a reputation with clients for its creative and adaptive training protocols.
"When it comes to the employee experience, we're proud to be distinguished as a leader in this area and we appreciate the recognition through the Asia-Pacific Stevie Awards," said Bong Borja, President of Alorica's Asia-Pacific Operations. "We remain committed to creating impactful learning programs, which result in higher morale, increased trust, a sense of community and a greater work culture. Our award-winning programs also align with our clients' business needs, as we strategically guide them to maximize their success."
The Asia-Pacific Stevie Awards are the only business awards program to award innovation in the workplace in all 29 nations of the Asia-Pacific region. The Stevie Awards are widely considered to be the world's premier business awards, conferring recognition for achievement in programs, such as The International Business Awards® for 17 years.
Alorica's submissions were among more than 900 nominations from organizations across the Asia-Pacific region that were considered this year in categories, such as Award for Excellence in Innovation in Products & Services, Award for Innovative Management, and Award for Innovation in Corporate Websites, among many others. Details about the Asia-Pacific Stevie Awards and the list of Stevie Award winners are available at http://Asia.Stevieawards.com.
About Alorica
Alorica is the world's largest provider of customer experiences to North American consumers. We are made up of more than 100,000 passionate problem solvers who make lives better through positive customer interactions—at every touchpoint—across voice, chat and social. Leveraging innovative technologies—including intelligent automation and a comprehensive analytics suite—we support the world's most respected brands with the talent and resources necessary to create insanely great experiences. Alorica provides a host of world-class services—from customer care to financial solutions and digital services—to clients across industries of all kinds, many of whom are on the Fortune 500. Founded nearly 20 years ago, Alorica contact centers and operation hubs span the globe with 130 locations in 14 countries. To learn more, visit www.Alorica.com.
About the Stevie Awards
Stevie Awards are conferred in seven programs: the Asia-Pacific Stevie Awards, the German Stevie Awards, The American Business Awards®, The International Business Awards®, the Stevie Awards for Women in Business, the Stevie Awards for Great Employers, and the Stevie Awards for Sales & Customer Service. Stevie Awards competitions receive more than 12,000 entries each year from organizations in more than 70 nations. Honoring organizations of all types and sizes and the people behind them, the Stevies recognize outstanding performances in the workplace worldwide. Learn more about the Stevie Awards at http://www.StevieAwards.com.