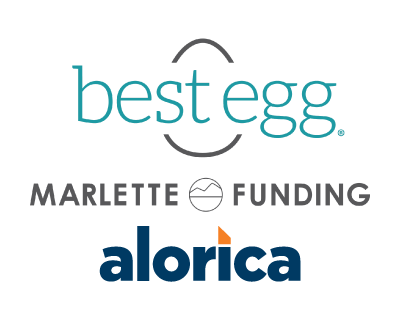 Marlette Funding Opens New Customer Experience Center of Excellence to Service Best Egg Personal Loans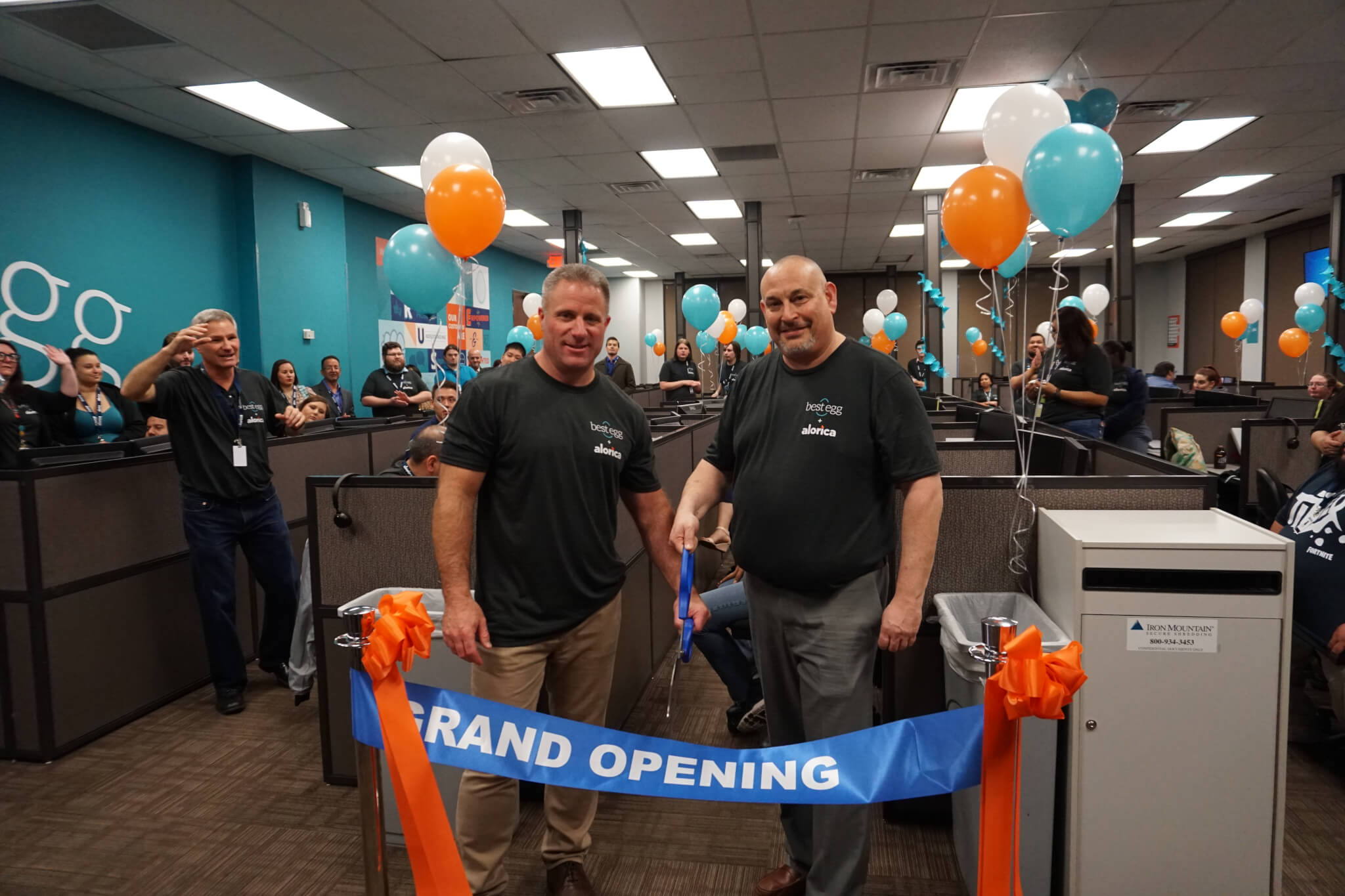 SAN ANTONIO (May 9, 2019)– Marlette Funding, LLC, developer and operator of the consumer-lending online platform for Best Egg personal loans, held a ribbon-cutting ceremony for the company's new Customer Experience Center of Excellence, located at Alorica's Woodway site. The Center of Excellence will provide a greater customer service experience for those who use the Best Egg platform.
"Customers have come to expect best-in-class experiences from Best Egg," shared Jason Swift, Chief Operating Officer at Marlette Funding. "Our new Center of Excellence is an evolution of our operating model that will enable us to further deliver on these expectations by centralizing customer-facing operations, cross-training colleagues on all segments of the customer journey and empowering our colleagues with technology."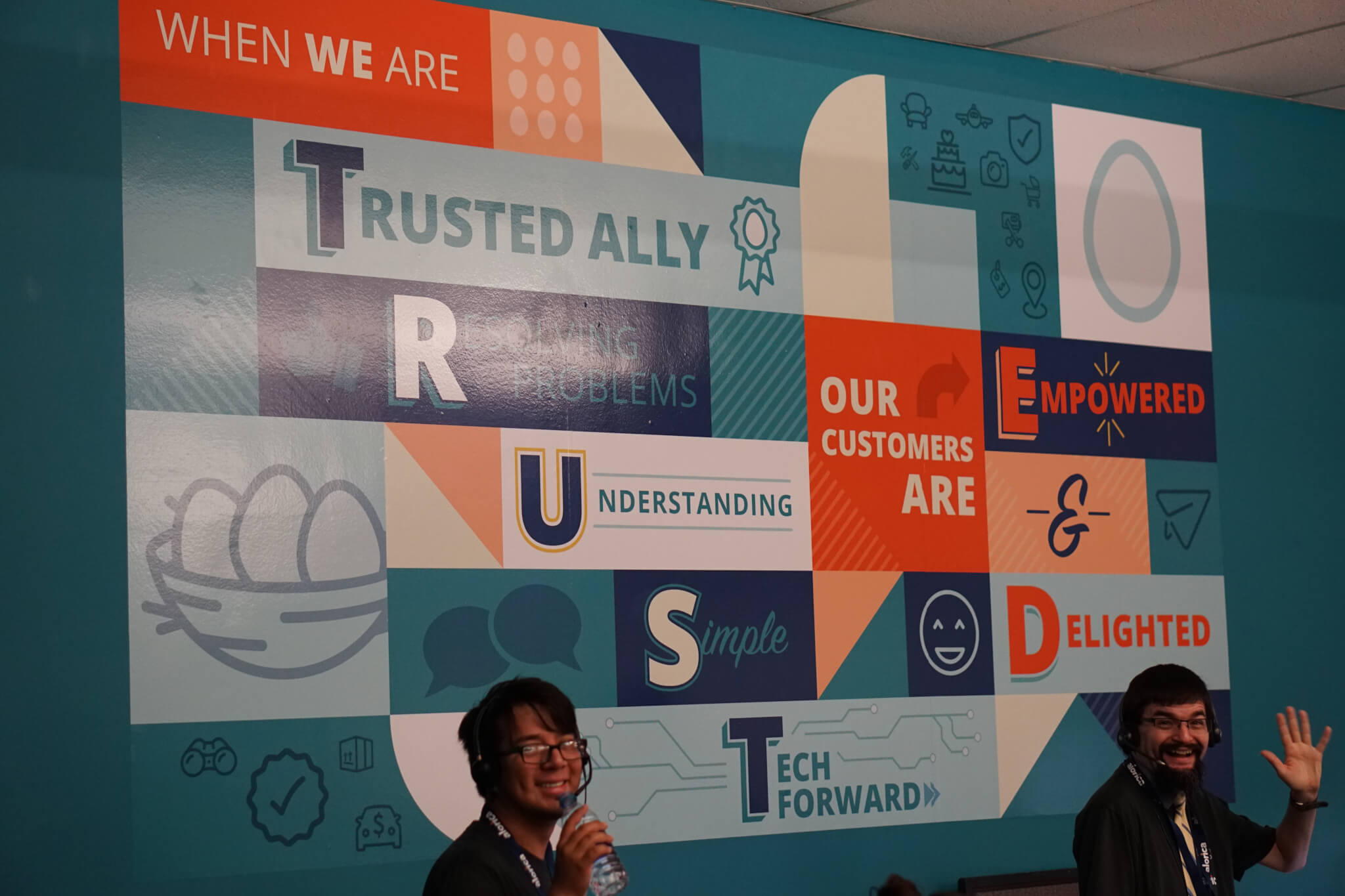 The Center of Excellence will bring between 50 and 75 customer-facing jobs to the San Antonio-area. At the site, Marlette will forgo traditional "departments" by cross-training colleagues on every step of the customer journey. By doing this, Best Egg customers will know the person on the other end of the line understands every part of the customer journey and can provide the support they need. This new one-stop shop of customer support allows Marlette to provide added value and seamless support for all Best Egg users.
"Marlette and Alorica have enjoyed a partnership since the launch of Best Egg. Alorica brings deep expertise in customer relationship management. Their reputation, ability to scale operations and experience in servicing the full spectrum of financial products make Alorica the ideal partner for the future growth of Marlette," explained Swift. "We have been in the San Antonio market for several years and have been extremely impressed with the level of talented professionals we have been able to attract."
"We've partnered with Marlette Funding for over five years and we're excited to continue to grow their business and help bring jobs to the community," said Mike Rosenthal, Senior Vice President of Alorica Financial Solutions. "We look forward to welcoming more insanely great people into our organization as we work to provide the best quality service for Marlette Funding and their customers."
To apply for a job supporting Marlette Funding customers at Alorica Woodway contact center in San Antonio, please go online or use the walk-in hours from 8 a.m. to 5 p.m. Monday to Friday.
About Marlette Funding and Best Egg
Marlette Funding, the developer and operator of the Best Egg consumer-lending platform, is a financial technology provider on a mission to find better ways to make money accessible to help people achieve their goals and enjoy life. The team mixes decades of banking experience with deep customer knowledge and smart technology to deliver digital products, services and experiences in a more relevant way. The Best Egg platform provides a frictionless online personal loan experience where qualified applicants can instantly view loan offers with no impact to their credit score and receive funds in as little as 1 business day. Since March 2014, the online loan platform has delivered over $7.8B of prime loans with strong credit performance. For more information, visit www.MarletteFunding.com or www.BestEgg.com.
About Alorica
Alorica is the world's largest provider of customer experiences to North American consumers. We are made up of more than 100,000 passionate problem solvers who make lives better through positive customer interactions—at every touchpoint—across voice, chat and social. Leveraging innovative technologies—including intelligent automation and a comprehensive analytics suite—we support the world's most respected brands with the talent and resources necessary to create insanely great experiences. Alorica provides a host of world-class services—from customer care to financial solutions and digital services—to clients across industries of all kinds, many of whom are on the Fortune 500. Founded 20 years ago, Alorica contact centers and operation hubs span the globe with 130 locations in 14 countries. To learn more, visit www.Alorica.com.