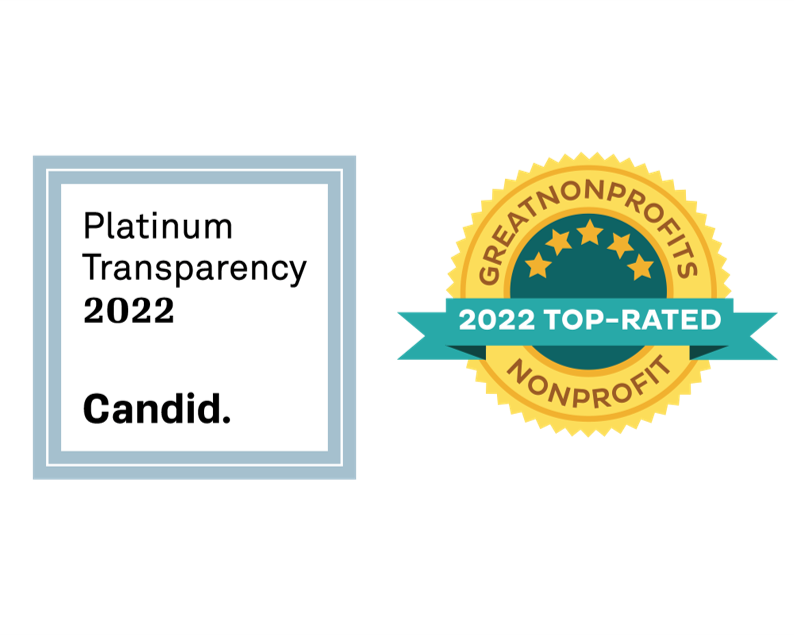 Nonprofit Making Lives Better with Alorica Earns Candid's Platinum Seal and Lands a Spot on  GreatNonprofits' Top-Rated List
IRVINE, Calif.— January 19, 2023— Making Lives Better with Alorica (MLBA), the nonprofit partner to Alorica Inc., a trusted global provider of next-generation customer experience (CX) solutions, announced that it has received Candid's (previously GuideStar) coveted Platinum Seal of Transparency for the second year in a row. This is the highest level of recognition awarded to charitable organizations that clearly present a five-year strategic plan and a financial report showing the consistent achievement of outlined goals. Candid highlights nonprofits that provide meaningful information including results to simplify the nonprofit evaluation process for potential donors. MLBA, which is largely run by Alorica employees as part of the CX company's Corporate Social Responsibility (CSR), was also recently named on GreatNonprofits' 2022 Top-Rated List for receiving positive reviews from donors, grant recipients and board members.
"I continue to be so proud and impressed by how Aloricans around the world come up with meaningful ways to give back to their communities through Alorica's partnership with MLBA," said MLBA President and Alorica Chief Culture Officer Joyce Lee. "These recognitions from Candid and GreatNonprofits further validate that what MLBA is doing makes a difference. Last year, we focused on a variety of initiatives—from creating awareness for breast cancer & preventive screenings to providing funds for middle/high school students to pursue their educational interests. We also gave to refugee families, animal shelters, senior homes and local schools among other groups. I want to also thank our donors, which include Alorica employees, clients, former grant recipients and other partners, for trusting us and supporting our mission to make lives better."
Alorica's industry-leading culture empowers employees to make connections all across the globe and help drive the company's CSR goals. As a result, thousands of individuals and families have been touched by MLBA. In the seven years since its inception, MLBA Chapters—led by Alorica employees—have raised over $7.62 million, awarded more than 12,000 grants and developed hundreds of charitable partnerships to help those in need and support their communities. Through grassroots fundraising and Alorica payroll contributions, MLBA Chapters continue to aid local causes of their choice. Grants have been awarded to provide for essential needs, such as housing and medical costs, utility bills and funeral expenses, as well as to support those affected by natural disasters, such as Hurricane Ian and Typhon Noru last year.
ABOUT MAKING LIVES BETTER WITH ALORICA
Making Lives Better with Alorica (MLBA) is a nonprofit that takes the traditional approach to corporate philanthropy and turns it on its head. Instead of company headquarters at Alorica Inc.—a global customer experience provider—deciding where and how to make charitable contributions, Alorica employees are empowered to give to those in need at a local level within their own communities—allowing them to share the love with the people, and in the places, that matter most to them. With MLBA Chapters around the world, Alorica employees have the decision-making power to choose how to make lives better through grants, fundraisers and volunteering—and 100% of funds raised by a Chapter stays within that Chapter. Alorica provides the administrative resources required to fuel this global nonprofit as part of its Corporate Social Responsibility (CSR). Since its inception in 2015, MLBA has raised more than $7.62 million worldwide. To learn more, check out the 2021 MLBA Impact Report.
---
About Alorica
Alorica creates insanely great digital customer experiences at scale. Our team of 100,000 solutionists, technologists and operators partner with global brands and disruptive innovators to deliver digitally charged, tailored interactions customers crave. With a track record of creating long-term loyalty, Alorica brings actionable insights, proven processes and CX leadership to transform clients' business needs, whether they're focused on digital optimization, customer engagement or market expansion. Through strategic partnerships with best-in-breed technology, we design, integrate, and optimize digital solutions personalized to reach clients' most desired outcomes now and for the future. Alorica drives CX innovation for the best clients around the globe from its award-winning operations in 17 countries worldwide. To learn more, visit www.alorica.com.
Media Contact:
Sunny Yu, Alorica Inc.
[email protected]