Desired Outcomes… Delivered
Inconsistent agent delivery, expanding operational costs, too much time spent on simple, low value tasks? With Alorica's automation expertise doing all the heavy lifting, there's nothing standing between you and your organizational goals.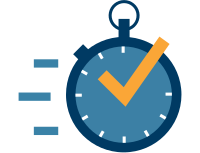 Remove friction to maximize your CX investments, performance, and ROI.
Prepare for the unexpected with a CX journey protected by design to give you peace of mind.
We specialize in rapid market expansion, empowering customer growth, and increasing profitability.