What is robotic automation? How does it work? And what problems can it solve? Glad you asked.  Let's take a closer look.
 It comes in two delicious flavors—Robotic Desktop Automation (RDA) and Robotic Process Automation (RPA).
Download the infographic to learn more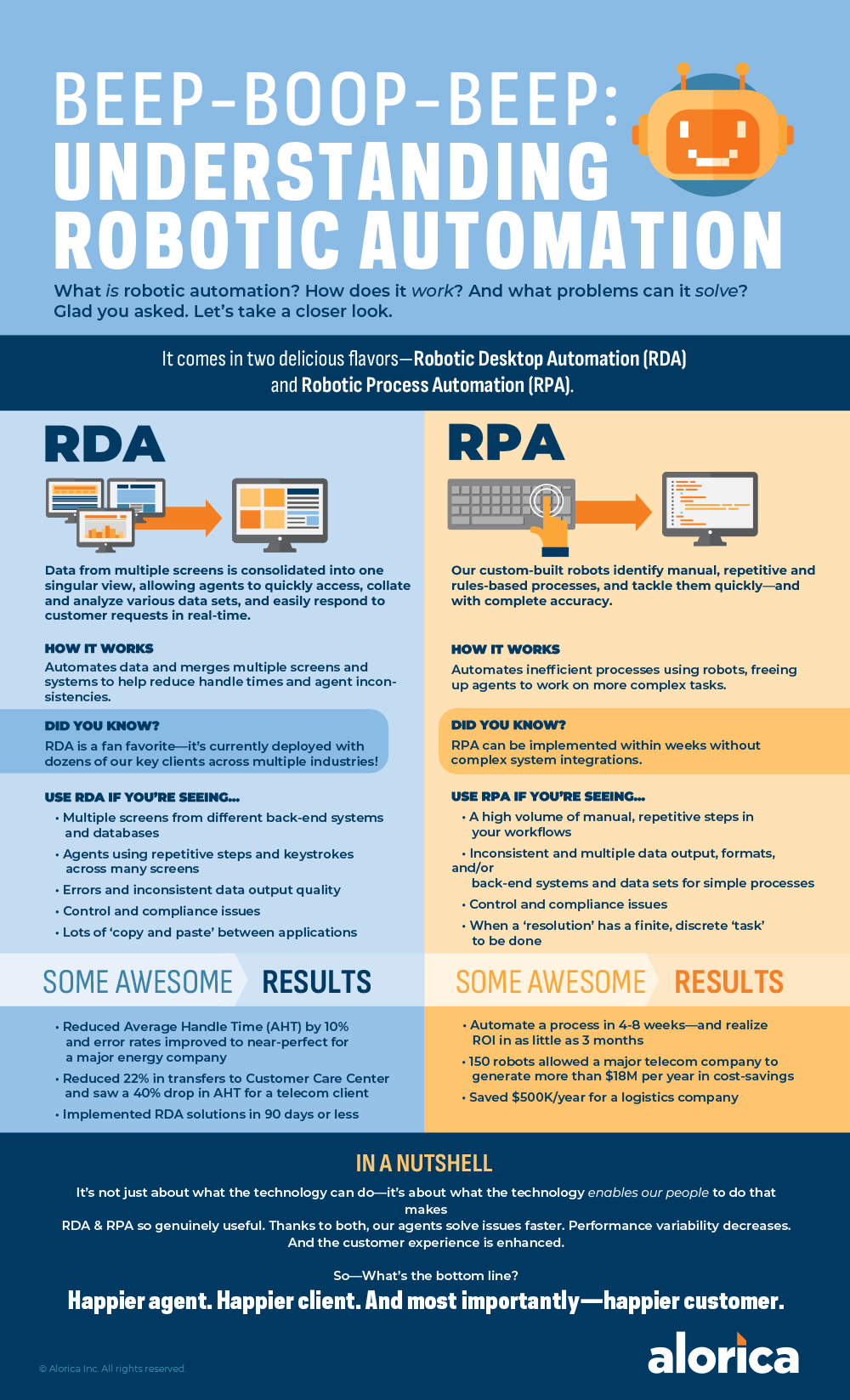 To find out how we can help your enterprise, visit our Robotic Desktop and Process Automation Solutions page.
Thank you for filling out our form.
By creating an account to access our gated information, you agree that you may receive communications from Alorica Inc., including its affiliates and subsidiaries, such as newsletters, special offers, and account reminders and updates. You also understand that you can remove yourself from these communications by clicking the "Unsubscribe" link in the footer of the actual email.