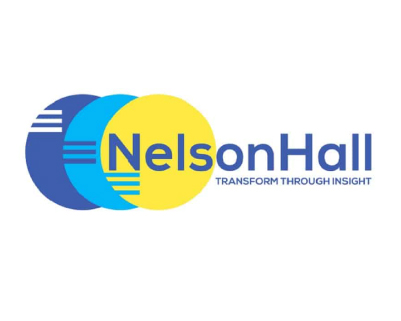 Alorica Named a Leader in NelsonHall's 2023 Content Transformation Services NEAT Assessment for CX Improvement Capability
Global CX Provider's In-Demand Trust & Safety Practice Continues to Receive High Marks
IRVINE, Calif., August 21, 2023—Alorica Inc., an award-winning global leader in next-generation customer experience (CX) solutions, has been named a Leader in NelsonHall's 2023 Content Transformation Services NEAT evaluation for CX Improvement Capability. In this inaugural evaluation, NelsonHall, a leading global business process and IT services analyst firm, analyzed the performance of CX vendors offering content transformation services. Identified as a Leader, Alorica was highlighted for its ability to deploy tailored content management and moderation solutions rooted in its deep CX experience, innovative digital platforms, scalable and engaged workforce, and clear process for continuous improvement. Alorica's Trust & Safety practice aims to protect its clients' customers, data and reputation through content management, moderation, curation and optimization. Each year, Alorica moderates more than 2.5 billion pieces of content generated across 35 countries in 25 languages.
"NelsonHall's recognition spotlights Alorica's focus and investment in our growing content transformation services," said Joe Buggy, Head of Trust & Safety at Alorica. "As the world becomes more interconnected and digital, especially with the explosion of user and AI-generated content, companies must protect their brand equity and online communities now more than ever. We are proud to be the go-to partner for organizations across diverse industries for achieving these content transformation goals, whether it is through annotation, labeling, translation, transcription, identity theft prevention, authentication, or other offerings. We will continue to integrate the latest AI for risk analysis and T&S technology, including Alorica Shield, to support our highly skilled content experts in improving and enhancing our clients' brand reputation while setting new benchmarks within the industry."
Alorica's positioning as a Leader was based on specific strengths identified by NelsonHall including:
Strong policy governance platform with automation, AI and analytics features
Well-developed user and platform safety practice with specialized services, a sizeable team and a portfolio of programs in ridesharing, e-commerce and digital services
Advanced wellness framework with in-house tools, a mature implementation model and market-differentiated employee engagement
Niche content transformation capabilities in telehealth and health tech, such as sensitive conversation transcription
Active investments in metaverse moderation and immersive environments
Alorica provides content transformation expertise to companies in high-demand industries: social media, gaming, technology, consumer goods and electronics, delivery and ridesharing, e-commerce, fintech/financial services, real estate and digital business services. The CX provider offers a comprehensive suite of platforms and systems for employee engagement and wellness, risk and policy management, topic trends analysis and automation. As a result, Alorica has earned several key accolades in this space including Star Performer on Everest Group's 2023 Trust and Safety PEAK Matrix and Leader in NelsonHall's 2021 NEAT Evaluation for Social Media CX Services for Content Moderation, Trust and Safety.
"Alorica's trust and safety practice addresses a very dynamic content moderation market with a range of challenges from user and platform safety to brand reputational risks and employee wellness," said Ivan Kotzev, Lead CX Analyst, NelsonHall. "A standout is the company's advanced employee well-being framework with in-house tools, engagement models and continued investments in AI for talent matching, EQ evaluation and prescriptive coaching."
Learn more about Alorica's industry-leading Trust & Safety capabilities that shield risk and create safe spaces to interact and transact.
---
About NelsonHall
NelsonHall is the leading global analyst firm dedicated to helping organizations understand the "art of the possible" in digital operations transformation. With analysts in the U.S., U.K., Continental Europe, and Asia, NelsonHall provides buy-side organizations with detailed, critical information on markets and vendors (including NEAT assessments) that helps them make fast and highly informed sourcing decisions. For vendors, NelsonHall provides deep knowledge of market dynamics and user requirements to help them hone their go-to-market strategies. NelsonHall conducts rigorous, primary research and is widely respected for the quality, depth, and insight of its analysis.
About Alorica
Alorica creates insanely great digital customer experiences at scale. Our team of 100,000 solutionists, technologists and operators partner with global brands and disruptive innovators to deliver digitally charged, tailored interactions customers crave. With a track record of creating long-term loyalty, Alorica brings actionable insights, proven processes and CX leadership to transform clients' business needs, whether they're focused on digital optimization, customer engagement or market expansion. Through strategic partnerships with best-in-breed technology, we design, integrate, and optimize digital solutions personalized to reach clients' most desired outcomes now and for the future. Alorica drives CX innovation for the best clients around the globe from its award-winning operations in 17 countries worldwide. To learn more, visit www.alorica.com.