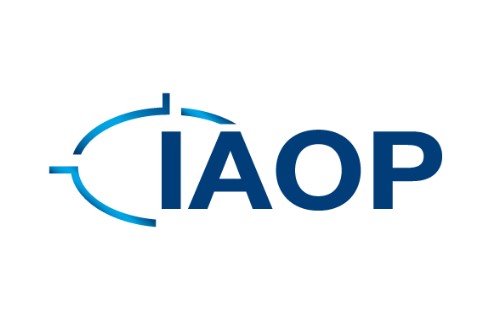 Alorica Named an Impact Sourcing Champion on IAOP's First-Ever Distinguished List
Doing Good Around the World by Hiring People in Disadvantaged Circumstances
Alorica Inc., a global leader in customer experience solutions, today announced it has been selected to be included in IAOP's Impact Sourcing Champions Index in partnership with the Global Mentorship Initiative (GMI). The Index is IAOP's inaugural list of companies that have distinguished themselves as trailblazers in Impact Sourcing.
Companies implementing Impact Sourcing prioritize providing career development opportunities to people who otherwise have limited prospects. According to IAOP, it has been shown to provide many business benefits, including access to new sources of talent, higher levels of employee engagement, and lower attrition rates, while offering employees their first step onto a career ladder that leads to economic self-sufficiency. As Alorica continues to grow and hire thousands of locals in the countries it operates around the world, the company remains committed to creating career paths for those most in need.
Debi Hamill, IAOP's CEO, explained, "Doing well by doing good is now more important than ever. Ensuring that disadvantaged populations have access to formal employment and decent work, allowing them to improve their conditions, acquire a career, and thus lift themselves, their families, and their communities out of poverty is one of the most suitable means to economic growth. I am proud of the work these organizations are doing."
"We are honored to be a part of IAOP's Impact Sourcing Champions Index," said Joyce Lee, Chief Culture Officer at Alorica. Our vision of making lives better one interaction at a time doesn't just apply to the customers we serve, but also to our Aloricans around the world, especially those who just need a little hand up to better support themselves, their families and their communities. As a large employer in many of the countries we operate, we will keep doing what we can to create a positive impact wherever we can through impact sourcing, which has never been more important. It's the right thing to do and we look forward to continue partnering with organizations like IAOP to be a part of the solution."
Joyce Lee also serves as a Co-Chair of IAOP's SRO Chapter. The Social Responsibility in Outsourcing Chapter (SRO) is chartered with promoting awareness for how the BPO industry can embrace social responsibility in their business strategy. The Chapter was created to encourage companies to share their success and learnings from implementing various socially responsible models including; impact sourcing, establishing a social mission and tactics, ethical labor practices, sustainability, and industry collaboration. To find out more about Alorica's Corporate Social Responsibility, go to: https://www.alorica.com/corporate-social-responsibility/

About Alorica
Alorica is a global leader in customer experience solutions. We are made up of 100,000 passionate problem solvers who make lives better through positive customer interactions—at 
every
 touchpoint—across voice, chat and social. Leveraging innovative technologies—including intelligent automation and a comprehensive analytics suite—we support the world's most respected brands with the best talent and resources necessary to create 
insanely great
 experiences. Alorica provides a host of world-class services—from customer care to financial solutions and digital services—to clients across industries of all kinds, many of whom are on the Fortune 500. Alorica contact centers and operation hubs span the globe with locations in 14 countries. To learn more, visit  
www.Alorica.com
.

About IAOP
IAOP is the global association that brings together customers, providers, and advisors in a collaborative, knowledge-based environment that promotes professional and organizational development, recognition, certification, and excellence to improve business service models and outcomes. IAOP connects you and your organization to our growing global community and to the resources you need be successful. For more information, visit
www.IAOP.org
.
Media Contact
Sunny Yu
Alorica Inc.
[email protected]
714.469.8385