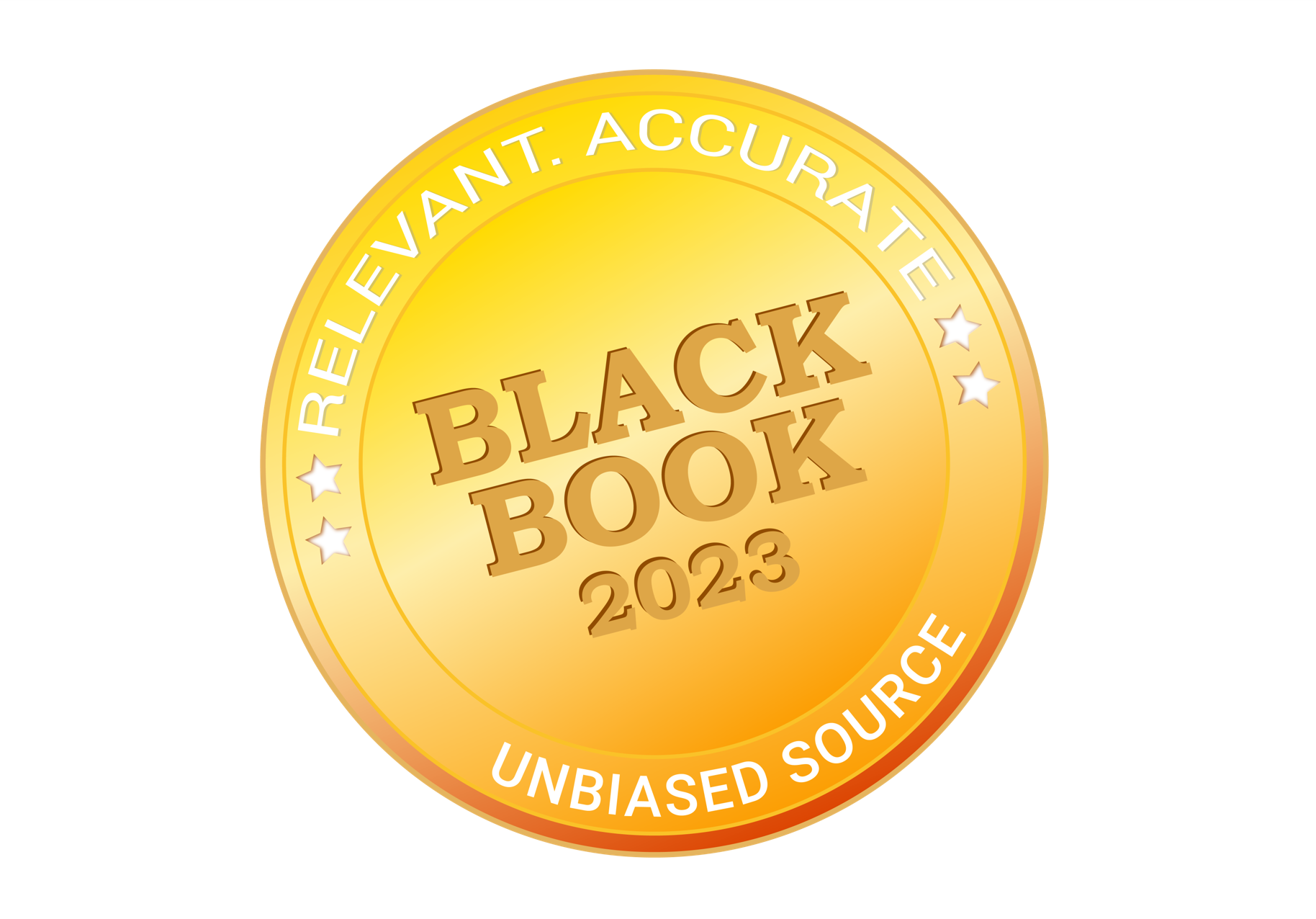 Alorica Ranks #1 for Health Plan CX in Black Book's User Satisfaction Survey
Digital CX provider outranks competitors on member services interface & consumer experience solutions in healthcare's largest consumer-rated vendor survey
IRVINE, Calif., November 1, 2023— Alorica Inc., a trusted global leader in next-generation customer experience (CX) solutions, was named the #1 CX provider out of 143 vendors for member services interface and consumer experience solutions by Black Book Research for health plan user experience and client satisfaction. Black Book is the premier source of unbiased, crowdsourced, competitive intelligence, and buyer opinion mining serving the healthcare industry's technology and outsourcing sectors. The recent survey of top-performing healthcare tech companies captured feedback from over 7,600 customers including health plan executives, clinicians, IT specialists and front-line implementation veterans on their satisfaction based on 18 key performance indicators.
Alorica received top user scores in 10 of 18 KPIs focused on the client experience with notable achievements scored in strategic alignment of client goals; innovation & optimization; client relationship; trust, accountability, transparency & ethics; customization; reliability; deployment & implementation; account management support & customer care; and best of breed technology & process improvement.

"A #1 ranking based on direct feedback from thousands of customers is rewarding and validating," shared Ian Liu, Global Market Leader for Healthcare at Alorica. "We scored a minimum of 9 out of 10 in all 18 categories we were rated on. As we enter the annual Open Enrollment Period, this recognition underpins our commitment to continue delivering industry leading and digitally enabled customer experiences on behalf of our clients."

Alorica's #1 ranking in Black Book's healthcare CX survey is another milestone achievement following the company's BPO Partner of the Year win from a Fortune 5 company and having recently been selected by one of its largest retail clients as their 2023 Customer Experience Champion out of 17 CX providers. Alorica was also named a back-to-back for its strategic market vision and ability to design, deploy and optimize digital-first CX solutions.
---
About Black Book™
Black Book Rankings, a division of Black Book Market Research LLC, provides healthcare IT users, media, investors, analysts, quality minded vendors prospective software system buyers, pharmaceutical manufacturers, and other interested sectors of the clinical technology industry with comprehensive comparison data of the industry's top respected and competitively performing technology vendors. The largest user opinion poll of its kind in healthcare IT, Black Book™ collects over 1,000,000 viewpoints on information technology and outsourced services vendor performance annually. Black Book was founded in 2003, is internationally recognized for over 15 years of customer satisfaction polling, particularly in technology, services, outsourcing and offshoring industries.
About Alorica
Alorica creates insanely great digital customer experiences at scale. Our team of 100,000 solutionists, technologists and operators partner with global brands and disruptive innovators to deliver digitally charged, tailored interactions customers crave. With a track record of creating long-term loyalty, Alorica brings actionable insights, proven processes and CX leadership to transform clients' business needs, whether they're focused on digital optimization, customer engagement or market expansion. Through strategic partnerships with best-in-breed technology, we design, integrate, and optimize digital solutions personalized to reach clients' most desired outcomes now and for the future. Alorica drives CX innovation for the best clients around the globe from its award-winning operations in 18 countries worldwide. To learn more, visit www.alorica.com.
Media Contact:
Sunny Yu, Alorica Inc.