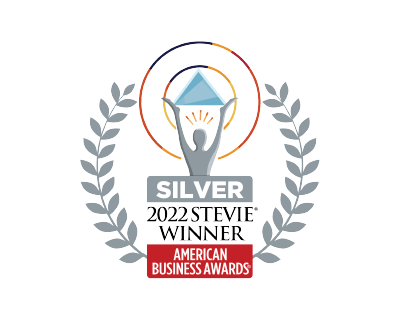 Alorica Wins Silver Stevie for Minority-Owned Business of the Year for Second Consecutive Year
IRVINE, Calif.— December 13, 2022—For its second year in a row, Alorica Inc. a trusted global leader in next-generation customer experience (CX) solutions, earned the Silver Stevie® Award for Minority-Owned Business of the Year. This is the fourth Stevie Awards recognition for Alorica in this category, highlighting the company's ongoing focus on, and leadership in, DE&I (diversity, equity & inclusion) initiatives. The win also affirms Alorica's alignment with clients' desire and commitment to source from diverse suppliers.
"As a minority-owned business, celebrating diversity and promoting inclusivity are an integral part of who we are," noted Andy Lee, Alorica Founder and Executive Chairman. "From the top down, we value the variety of ideas and perspectives our diverse workforce brings to the table, which contributes to better outcomes for our clients and their customers."
Alorica is certified as a Minority Business Enterprise (MBE) by the National Minority Supplier Development Council (NMSDC). According to the 2021 Annual Business Survey (ABS), nearly 20% of employer businesses in the U.S. are minority-owned, earning $1.5 trillion in annual receipts. In addition to minority ownership, 72% of Alorica's U.S. employees today come from traditionally underrepresented groups, and 61% of its total global workforce is made up of women
"Alorica is a proud minority-owned business making a substantial impact on the U.S. economy and creating jobs for a diverse pool of candidates," stated Greg Haller, Alorica CEO. "We view this designation as a competitive differentiator. Not only are we well equipped to understand the challenges of other diverse businesses, but we also leverage our DE&I focus to best support our employees and customers, while making a positive social impact on our local communities."
The 2022 Stevie Award honors Alorica's outstanding achievements as a minority-owned business, and its goal to make lives better through more than 2 billion positive customer interactions annually. A family-founded company that embraces grassroots DE&I through its global program TIDE (Together for Inclusion, Diversity & Equity), Alorica has hosted more than 120 Real Talks since its inception. These interactive discussions have covered social issues that matter most to its employees including topics, such as gender stereotypes, racism, unconscious bias, veterans & military families, people with disabilities, mental health and the LGBT+ community. The company strives to deliver exceptional employee and customer experiences possible by creating a welcoming and empathetic environment where people can share, learn and grow together. As a result, Alorica has achieved record high employee satisfaction scores of over 83% by prioritizing employee engagement and confidence across its global workforce.
This past year, Alorica has achieved key industry recognitions for its company culture including a second Great Place to Work® certification and a Top Place to Work in the Large Employer Category from Ragan's Employee Communications and Top Places to Work Awards in 2022.

---
About Alorica
Alorica creates insanely great digital customer experiences at scale. Our team of 100,000 solutionists, technologists and operators partner with global brands and disruptive innovators to deliver digitally charged, tailored interactions customers crave. With a track record of creating long-term loyalty, Alorica brings actionable insights, proven processes and CX leadership to transform clients' business needs, whether they're focused on digital optimization, customer engagement or market expansion. Through strategic partnerships with best-in-breed technology, we design, integrate, and optimize digital solutions personalized to reach clients' most desired outcomes now and for the future. Alorica drives CX innovation for the best clients around the globe from its award-winning operations in 17 countries worldwide. To learn more, visit www.alorica.com.
Media Contact:
Sunny Yu, Alorica Inc.
[email protected]