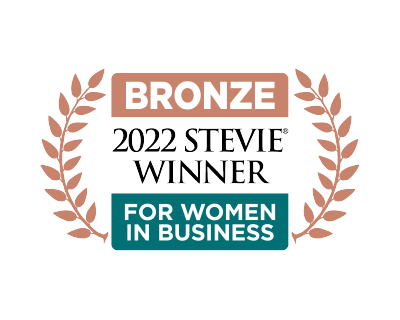 Alorica Earns Achievement Award for Developing and Promoting Women in the Workplace
Minority-owned CX provider attracts and retains top talent for its 100,000 workforce—more than half of which are women—through its industry-leading career development and DEI strategies
IRVINE, Calif. – (Mar. 8, 2023) – Alorica Inc., a trusted global leader in next-generation customer experience (CX) solutions, today announced that it has earned a Stevie® Award for Achievement in Developing and Promoting Women. In honor of International Women's Day, which Alorica celebrates as a month-long campaign, the company is proud to be recognized for its proactive measures to support the professional development of women, guiding them to move up and grow in their careers into leadership roles. Last year alone, the company promoted over 5,000 employees in which more than half were women. The digital CX provider is also a certified and award-winning Minority Business Enterprise (MBE), employing 100,000+ people around the world—60% of which are women and 70% in the U.S. representing minorities.

"Alorica is founded on the principle of diversity, and we are proud of our programs to elevate inclusivity, creating opportunities to embrace equity across our teams," said Greg Haller, Chief Executive Officer at Alorica. "Our commitment is to foster a culture where all our employees feel empowered to own their career journeys at Alorica. Being an employer of choice means we see, hear and act on what our people need. In return, our employees do the same for our customers by delivering exceptional service. As our business grows, we continue to invest in leadership development initiatives rooted in DEI principles to strengthen our bench, while making a difference in the communities we operate."
One of the ways Alorica supports its employees' learning and development is through its Women's Initiative. As part of the global program, Alorica hosts a quarterly speakers' series featuring key female leaders from within and outside of the organization to give career advice, share lessons learned and inspire employees to take control of their career journeys. To close out Alorica's International Women's Month, Best Buy's Chief Inclusion and Diversity Officer Amelia Hardy will speak to hundreds of employees on March 31 for the next edition of the popular series. Previous speakers have included Angie Klein, Verizon Value Organization's SVP & President and Diane Morais, Ally Bank's President of Consumer and Commercial Banking, among others, on topics such as dreaming bigger, leading with empathy, engaging virtual teams and owning your personal brand.
Alorica continues to receive top honors for its operational excellence and company culture including a second Silver Stevie® Award for Minority-Owned Business of the Year, a second Great Place to Work® certification and a Top Place to Work in the Large Employer Category from Ragan's Employee Communications and Top Places to Work Awards in 2022. The company has been named a Leader for two consecutive years in the Gartner Magic Quadrant for Customer Service BPO for 2022 and 2021. In recent years, Comparably has also acknowledged Alorica multiple times as both a Best Company for Women and Best Company for Diversity.
"On International Women's Day and every other day, I am pleased to celebrate the women of Alorica for their commitment and countless contributions. I look forward to continuing to advocate for women in the workplace as a leader and ally," added Haller.
---
About Alorica
Alorica creates insanely great digital customer experiences at scale. Our team of 100,000 solutionists, technologists, and operators partner with global brands and disruptive innovators to deliver digitally-charged, tailored interactions customers crave. With a track record of creating long-term loyalty, Alorica brings actionable insights, proven processes and CX leadership to transform clients' business needs, whether they're focused on digital optimization, customer engagement, or market expansion. Through strategic partnerships with best-in-breed technology, we design, integrate, and optimize digital solutions personalized to reach clients' most desired outcomes now and for the future. Alorica drives CX innovation for the best clients around the globe from its award-winning operations in 17 countries worldwide. To learn more, visit www.alorica.com.
Media Contact:
Sunny Yu, Alorica Inc.
[email protected]