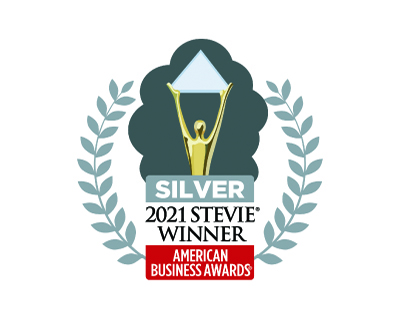 Alorica's Commitment to Diversity Earns Silver Stevie® Award for Minority-Owned Business of the Year
IRVINE, Calif., May 19, 2021—Alorica Inc., a global leader in customer experience solutions, has been named a Silver winner in the 2021 Stevie® Awards for Minority-Owned Business of the Year. As the largest minority-owned business process outsourcing (BPO) provider in the world, Alorica is certified as a Minority Business Enterprise (MBE) by both the National Minority Supplier Development Council and Southern California Minority Supplier Development Council. Recognition by the Stevies affirms Alorica's alignment with clients' goals to hire and source from diverse and minority-owned companies.
"This commendation by the Stevies highlights important company milestones as we continue to develop a diverse, inclusive and equitable workforce. I'm proud to share that more than 60% of our employees is made up of women and nearly 70% of our US workforce is comprised of minorities," said Andy Lee, Chairman and CEO of Alorica. "Our people are everything, and we believe there is unity in diversity. As part of our company culture, we embrace inclusivity and camaraderie and will continue to empower and learn from our employees to make lasting change in the world."
The 2021 program marks Alorica's third Stevie Awards win in this category. This year's recognition honors Alorica's outstanding achievements as a minority-owned business, including the establishment of TIDE, a grassroots diversity, equity and inclusion (DEI) program that is now an integral part of the company's global employee experience. Through TIDE's ongoing Real Talk series, employees at all levels have an interactive forum to increase awareness, share experiences and develop creative solutions to social issues in our communities. TIDE was introduced in 2020 under Alorica's global Corporate Social Responsibility program, which is anchored in Philanthropy, People and Planet.
The 2021 Stevie Award is among several accolades Alorica has received since last year. The company was distinguished as an Impact Sourcing Champion by IAOP in July 2020 for strategically hiring thousands of employees around the world from underserved communities. Alorica was also recognized by two of the leading industry analyst firms earlier this year. Gartner named Alorica a Leader in its 2021 Magic Quadrant for Customer Service BPO for completeness of vision and ability to execute; and NelsonHall named Alorica a Leader in its 2021 Social Media CX Services NEAT Assessment for Content Moderation, Trust and Safety.
The Stevie® Awards are the world's premier business awards created in 2002. More information about the 2021 program and winners may be found here.
About Alorica
Alorica is a global leader in customer experience solutions. We are made up of 100,000 passionate problem solvers who make lives better through positive customer interactions—at every touchpoint—across voice, chat and social. Leveraging innovative technologies—including intelligent automation and a comprehensive analytics suite—we support the world's most respected brands with the best talent and resources necessary to create insanely great experiences. Alorica provides a host of world-class services—from customer care to financial solutions and digital services—to clients across industries of all kinds, many of whom are on the Fortune 500. Alorica contact centers and operation hubs span the globe with locations in 15 countries. To learn more, visit alorica.com.
Media Contact:
Sunny Yu, Alorica Inc.
[email protected]