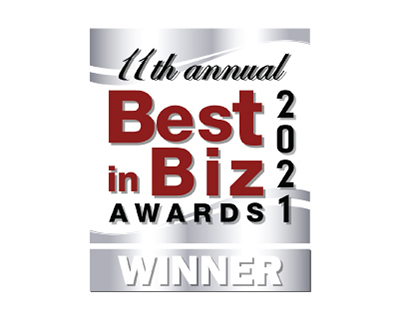 Alorica Wins Silver in 11th Annual Best in Biz Awards
Alorica Named Best Place to Work for People-first Programs
IRVINE, Calif – December 16, 2021 – Alorica Inc., a global leader in digital customer experience (CX) solutions , recently won Silver for Best Place to Work by Best in Biz Awards, the only independent business awards program judged each year by prominent editors and reporters from top-tier publications in North America. With a strong focus on creating the best employee experience, Alorica was recognized for its award-winning learning and development programs, digital-first engagement tools and socially responsible initiatives.
Alorica prides itself on promoting from within—in its Latin America and Caribbean region, 87% of leadership positions are filled internally. The company invests significant time in the success of future leaders through an industry-leading development program highlighted by Alorica Academy, a global development platform that provides customized training for first time managers to experienced executives and maps individual career paths so employees can build the skills they need to advance. Alorica also launched Level Up: An Executive Leadership Series this past year, a program where dynamic business leaders and influencers share their experiences, successes and lessons learned.
Through its corporate social responsibility program, Alorica is committed to three pillars—philanthropy, people and the planet. Alorica's non-profit partner Making Lives Better with Alorica (MLBA), empowers 60+ employee-led Chapters to support their local communities. In keeping with its grassroots approach, Alorica's DEI program TIDE (Together for Inclusion, Diversity and Equity) provides an interactive forum for Aloricans to discuss and feel heard about the social issues most important to them including DEI, gender bias, sexual orientation, discrimination and stereotypes.
"Who we are as a company is all because of our people," said Susan Dumond, Chief Employee Experience Officer. "It is so important that we create a workplace where our employees feel valued for their contributions, empowered to succeed and enabled to achieve their career goals. This award motivates us to advance our mission to enhance the employee experience, which not only benefits our team members, but also the clients and customers we proudly serve every day."
Since the program's inception in 2011, winners in Best in Biz Awards have been determined based on scoring from independent judging panels assembled each year from some of the most respected national and local newspapers, TV and radio outlets and business, consumer, technology and trade publications in North America. This year's judges were impressed with the winning companies' resilience and adaptability that allowed them to turn the challenges of the past 20 months into remarkable growth numbers, exemplary dedication to their customers and efforts to maintain and deepen their commitment to the environment and local communities. This recognition in Best in Biz Awards follows a number of other accolades Alorica has received this year, including the 2021 Gold Stevie for Employer of the Year , the 2021 Silver Stevie® Award for Minority-owned Business of the Year and leader on Comparably's Best CEOs for Diversity list . Gartner also named Alorica a Leader in its 2021 Magic Quadrant for Customer Service BPO for completeness of vision and ability to execute.
About Alorica  
Alorica creates insanely great digital customer experiences at scale. Our team of 100,000 solutionists, technologists and operators partners with global brands and disruptive innovators to deliver digitally-charged, tailored interactions customers crave. With a track record of creating long-term loyalty, Alorica brings actionable insights, proven processes and CX leadership to transform clients' business needs, whether they're focused on digital optimization, customer engagement or market expansion. Through strategic partnerships with best-in-breed technology, we design, integrate and optimize digital solutions personalized to reach clients' most desired outcomes now and for the future. Alorica drives CX innovation for the best clients around the globe from its award-winning operations in 15 countries worldwide. To learn more, visit  www.alorica.com. 
About Best in Biz Awards
Since 2011, Best in Biz Awards has been the only independent business awards program judged by a who's who of prominent reporters and editors from top-tier publications from North America and around the world. Over the years, judges in this prestigious awards program have ranged from Associated Press to the Wall Street Journal and winners have spanned the spectrum, from blue-chip companies that form the bedrock of the global economy to some of the world's most innovative start-ups and nimble local companies. Each year, Best in Biz Awards honors are conferred in two separate programs: North America and International, and in 100 categories, including company, team, executive, product, and CSR, media, PR and other categories. For more information, visit: http://www.bestinbizawards.com .