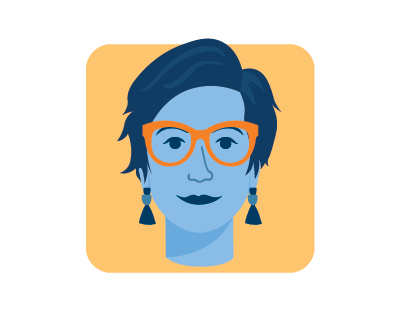 A Reputation Strategy Can Either Make or Break Your Brand
How Alorica's Trust & Safety Service Can Help
I am thrilled to be heading up Alorica's global Trust & Safety service line—a critical area that makes a tremendous impact in promoting and protecting brands and their customers, but also our online communities. Maintaining accurate and helpful information is vital in a quickly changing digital landscape where we are all constantly bombarded with content.
When it comes to mitigating risks, companies cannot sit on the sidelines. They must act—and act fast—or they will face serious consequences as a brand's value is closely tied to its reputation. The loss of customer confidence directly impacts profit margins and customer loyalty.
Having led diverse functions across the CX industry for over 30 years—Operations, HR, Recruiting, Sales—I have seen companies benefit greatly from having a proactive reputation management strategy in place. A well-managed reputation can increase the overall value of your brand, making it more attractive to customers, talent, investors, and potential partners, and it can also help your company avert risk before it escalates into a major crisis.
In other words, your reputation strategy can make or break your brand, and here is why you need an experienced and scalable CX partner like Alorica to manage your Trust & Safety services:
A Team You Can Trust: We leverage over 20 years of experience across highly sensitive and regulated industries, creating environments where customers feel safe to interact and transact.
Operational Excellence: We blend the best people, processes, and technologies with fresh, out-of-the-box approaches to shield your customers from complex risk scenarios.
Enhanced Support: We take a specialized approach to hiring, training, staffing, coaching and overall employee wellbeing, including custom content moderation workspaces, licensed mental health resources, and resiliency services.
Industry-leading Performance: Our Trust & Safety services have been recognized by industry analysts like Gartner, Everest, and NelsonHall for our ability to execute above and beyond.
Thank you for filling out our form.
By creating an account to access our gated information, you agree that you may receive communications from Alorica Inc., including its affiliates and subsidiaries, such as newsletters, special offers, and account reminders and updates. You also understand that you can remove yourself from these communications by clicking the "Unsubscribe" link in the footer of the actual email.